Intentional Group Workshops
Ready for a new perspective on business?
Have Chynna facilitate at workshop for your community!
Why Group Workshops?
The business paradigm is shifting and we are being called to do business differently!
As an Intuitive Business Healer, Chynna's work is help guide and support the trailblazing entrepreneurs who are shepherding in this new way of doing business. One way she does this is through intentional workshops that she intuitively creates for each group she works with.
Group workshops create a unique opportunity for individuals to come together with the goal of learning together in a shared space. Chynna's facilitation style encourages participants to get to know one another and form connections that may last long after the workshop is done.
Workshops can cover topics such as the energy of social media, holistic entrepreneurship, intentional community building, and business building with intention. If this resonates, please use the form at the bottom of this page to begin planning your next workshop with Chynna.
About Chynna
Chynna Haas is an Intuitive Business Healer who supports her clients in gaining clarity around their Soul's Big Vision for this life and in bringing that vision into reality. She works intuitively, providing her clients with strategic vision and tactical implementation that supports them in launching and growing their businesses.
Before striking out on her own, Chynna was a digital advertising specialist for a regional media company. Her professional background spans multiple industries and includes nonprofits, small businesses, and a Fortune 500 company. Chynna also has over eight years experience as a social justice organizer around issues of gender equality, socioeconomic representation and advocacy, and violence prevention.
Chynna holds her B.A. in Communication Arts and Gender/Women's Studies from the University of Wisconsin-Madison.
She loves a good business origin story told over iced coffee.
About the Workshops
Our group workshops are facilitated by Chynna Haas - Intuitive Business Healer.
Each workshop is created to meet your group's goals, but generally they last from one hour to six hours. After identifying your goals and budget, Chynna will send you a quote for the workshop. A group workshop generally ranges in cost from $150 - $1,200 with cost based on your workshop length, where your event is located, and any additional time/support requested from Chynna for your event.
If you're interested in having Chynna work with your group, please complete the form below.
What Past Workshop Participants are Saying:
Interested in having Chynna work with your group?
Complete the form below and she will be in touch shortly.
I am on an extended intuitively-guided road trip across the United States, so please reach out regardless of your location in the U.S.
My current home-base is Viroqua, Wisconsin and I am originally from Southern Wisconsin, so I do return to that area a few times each year.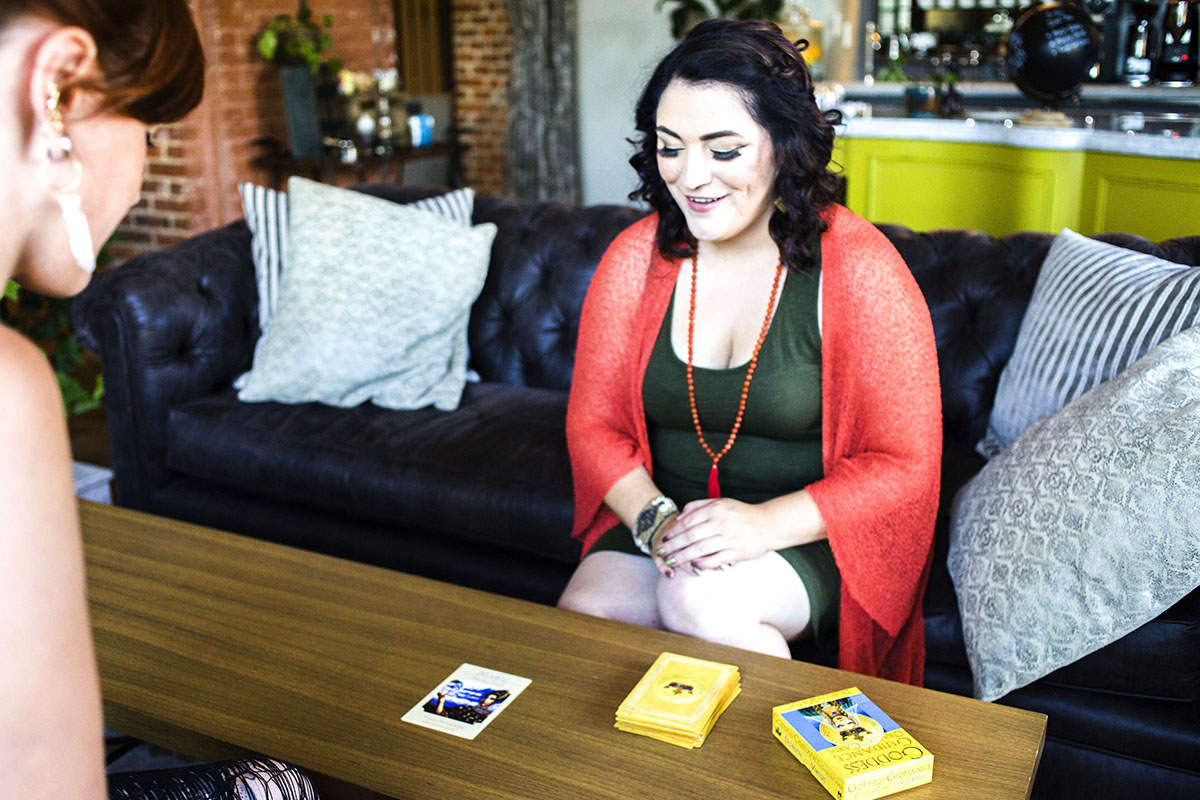 Intuitive Business Readings
Chynna also offers Intuitive Business Readings that can be added on to your workshop event.